Saint Catherine of Siena Outreach and Food Pantry exists to help those who, finding themselves in an emergency situation, need assistance to help tide them over or get them through the emergency. We serve members of our parish family and others who reside in pre-defined boundaries (see "If you'd like assistance" below) of our neighborhood.
It is funded through the generosity of the parishioners and staff of the parish as well as other social service agencies like Catholic Charities and Giving the Basics.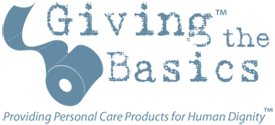 The pantry distributes basic hygiene items and household items donated to us from Giving the Basics.  This growing organization holds product drives around the area to gather supplies, which in turn are sent out to agencies like ourselves, to assist those in need.  Giving the Basics has been a blessing for us.  Their generosity enables us to use our small but precious funds in other areas of need.  Please feel free to learn more about them by going to givingthebasics.org.
Serving in 2015
Our outreach program strives to be good stewards of the cash donations and food entrusted to us. We are happy to say that in 2015 we were able to give out $32,674 in assistance to 175 households that included 44 seniors, 276 adults and 178 children (unduplicated totals). The vast majority of that outreach went for food, though significant amounts also went toward utilities and rent. A special thank you to the many parishioners who support this outreach.
If you'd like to make a donation
The St. Catherine's Outreach Program depends on food and cash donations throughout the year, including the Thanksgiving collection which is exclusive channeled to outreach. Parishioners can use the quarterly pink envelopes marked "Emergency Assistance." Any checks should be made out to St. Catherine's Emergency Assistance" and all funds go directly to the program and are not channeled through parish or diocesan accounts. The non-perishable items donated remain in our pantry for distribution. We divide the monetary donations, with 2/3 each quarter staying in our parish and 1/3 being divided up and sent to Catholic Worker House, St. James Food Kitchen and Community Assistance Council.
Current needs: check the latest parish bulletin for current needs.
If you'd like assistance
We provide primarily food (and occasionally housing-related) assistance to the following zip codes: 64132, 64134, 64138 and 64137 (the Hickman Mills School District). You must call for an appointment to receive assistance. See "Hours" below. Please note that we adhere to the local policy for assistance organizations for offering assistance no more than every 30 days.
What to bring to your appointment:
Social Security cards for for yourself and everyone in your household
Picture ID for the head of household
Utility bill showing current address
Hours
Monday, Tuesday & Thursday 9am-2pm. Call Maureen at (816)761-9772 for an appointment.
Other Community Resources
Hickman Mills area resource map on KCMO.org
A Thank you note
Dear Church and Maureen,
This is Nell M. and I am writing to you a thank you note. Thanks guys so much for helping me and my family. We appreciate everything you guys have done for me. I have been coming to you guys every since Paul, Maryanne and now Maureen were there. So from me and my family to the church family, love to you always.
Respectfully, Nell M.