Our current church HVAC system has endured for 44 years. It is time to replace it.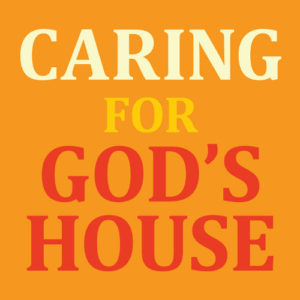 From a letter to parishioners from Father Thomas regarding the campaign:
A pledge card is available here.
My dear fellow parishioner(s),
It is a great honor to be here at Saint Catherine's. I am humbled by the generosity of so many that makes parish life possible. Thank you so much all you do for the church. As we continue our efforts to make our community a better place for us and for our families we realized that we need to replace the 45 year old HVAC unit in the church.  I am confident we as a parish community will be able to accomplish this goal and ensure that our focus on God in worship is not distracted by the temperature in the church.
Our goal is to replace the HVAC unit in the church and to be good stewards by paying for it in a timely fashion, thus minimizing interest expense. The combined meeting of Finance council and building committee advised me to choose Fagan and I trust their counsel. We have come to an agreement with Fagan to start planning for installment this fall.
Saint Catherine's is our home. There is a lot of history here. We were baptized here. We grew up in faith here. We raised our children here. Our children were married here. We have buried our dearly loved ones here. We are becoming the hands of God and heart of God in this beautiful place. This home of ours should be comfortable, just as we would want everyone to feel comfortable walking into our own homes. A new HVAC system will help us continue the parish tradition of hospitality.
The total cost of the HVAC is $125,000.00. Given funds previously raised, the goal for our Caring for God's House campaign is $100,000.00. With your help and other fundraising efforts in effect, we believe we can meet this mark.
Thank you for your prayers, love and generosity. No matter how big or small, any contribution is a great contribution as every dollar counts! Please join me contributing to this cause. I am contributing 50 dollars per month. If, for example, each household contributes $50 dollars per month (beyond their regular giving), we will reach our goal in a year. See the enclosed pledge card for options to make a contribution weekly, monthly or annually.
I ask you to prayerfully consider making a commitment to help our parish realize this worthwhile goal.
If you have any questions regarding the capital campaign or the HVAC plan, feel free to call me at the parish office or someone on our Parish Finance Council (PFC).
With lots of love and prayers,
Father Thomas