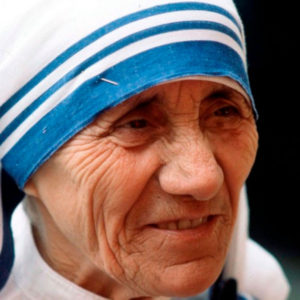 Fr.  Thomas will hosting a trip to India to spend time with the Missionaries of Charity, Saint Teresa of Calcutta's order, from January 4-18, 2017.
You can contact Fr Thomas for more information and to reserve your spot.
St. Teresa of Calcutta Presentation
We invite you to join Fr. Thomas for an evening of reflection on the life of St. Teresa of Calcutta. The evening begins @ 7pm on Wednesday, October 12th at St. Catherine's Church, in Ruysser Hall.
Please call the office at 816-761-5483 to RSVP.
Refreshments will be served.