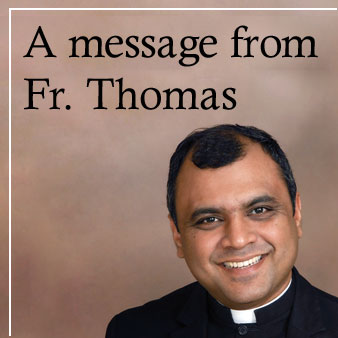 Dear friend,
Welcome to St Catherine of Siena Parish website,
At St. Catherine of Siena Parish we are committed to inviting and supporting every parishioner to become a disciple of Christ, and representing Jesus' words and deeds the best way possible Working together, we seek to build a strong parish community where all feel welcome and inspired by the Gospel to live God's mission with faith, hope and love. I invite and encourage you to connect with the members and ministries of our parish community and look forward to meeting you personally.
St. Catherine of Siena Parish has been in existence 96 Years and counting, representing Jesus's words and deeds the best way possible through 48 Years of Catholic education and sharing the Gift of the Holy Spirit and Love of God. It is a place where the experience of Jesus is so visible in celebration of Sacraments. It is a place where love of God, love of people, Liturgy, Music and Tradition come under the same roof. And you will definitely feel at home here.
If there is anything we can do to help you in your journey with God, please do not hesitate to contact me, our parish team or ministry leaders. See the contact link above. Our parish seeks to offer as many opportunities for parishioners to come together in faith as possible. If there is a personal or family need that arises, please know that our parish staff is always available to assist you in any way we can.
I pray that you may find warmth, encouragement and spiritual growth in our parish and I look forward to getting to know you personally in the weeks and months ahead. God bless you and your family.
With lots of love and prayers,
Fr Thomas