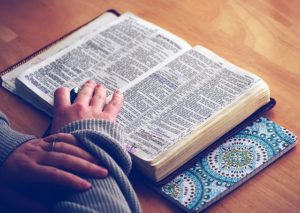 Part of our baptismal is to continue to grow in faith.
Adult formation
There are various faith sharing groups, bible study and other programs throughout the year. See our event calendar or contact the parish office at the phone number below.
Parish Library
Our library is located in the parish office building on 105th Terrace. It offers parishioners access to books and magazines supporting spiritual growth and providing insights into church teaching and history. Students find the library a helpful resource for school assignments.
The library eagerly accepts financial donations, memorials and current books, tapes and journals relating to spiritual, religious and personal growth. Space is limited so we will continue to weed out older materials by giving them away.