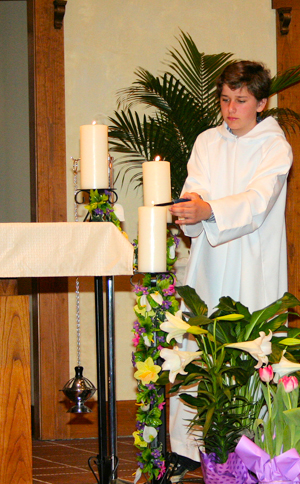 Altar servers assist the Celebrant (priest) at the altar during Mass.
Adults and young people who have made their First Communion may be trained to assist the Celebrant at the Altar. Rehearsals are held for major celebrations.
Altar server schedule not posted online. Contact the parish office for schedule or to volunteer.