Most of our liturgical ministries are conducted by volunteers. Faithful stewardship of time and talent is at the core what it means to be a Catholic and a Christian.
Ushers
These men and women offer hospitality to people as they gather for Mass or other celebrations in the Church. They may be needed to respond to special needs and make sure that collections are taken up and bulletins passed out. Everyone is welcome to take part in this ministry. The head usher provides training.
Contact the parish office at the number at the bottom of the page for more information.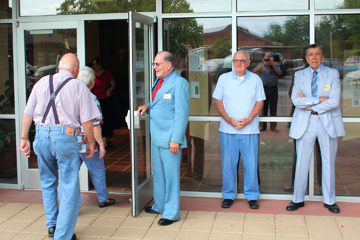 Altar servers (schedule not posted online. Contact parish office.)