---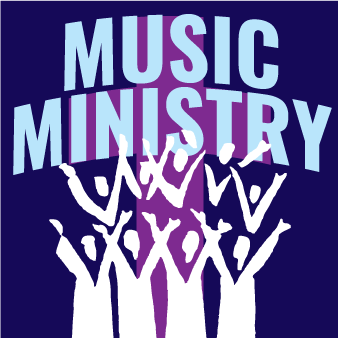 Music Ministry at Saint Catherine of Siena
About: a vision statement
Music Ministry is about helping a faith community to worship together. Music has a unique power to unite people while opening them up to the Holy Spirit. Music ministers use their gifts, fostered in prayer and practice, to express and deepen their own faith and to provide opportunities for others to also express and deepen their faith. Music ministry, while having some things in common with secular musical performance, remains unique in that the art of the music we make is always a ministry first; it is for the glory of God and is about the community's relationship with God.
Ours is but one example among many of the practice of stewardship – allowing God's blessings to flow through us. This means, for example, that practice and rehearsals open the way for God to work through us more freely.
Called to serve?
Our music ministers are almost all volunteers. Though the quality of music is good here because of the talent and dedication of our ministers, the greater emphasis is on service, welcome, and ministry as an expression of one's faith. Music ministers here are a welcoming bunch and are mindful of being a community within a community.
There are a large number of opportunities for musicians with abilities ranging from just being able to carry a tune with help to professionals with years of experience. Interested individuals are always encouraged to approach our music director for help finding their niche. While there are many Masses that are covered by mix and match groups of people, the established regular groups include:
The Sounds of Siena Choir (Young adult and up) ministers from October to Pentecost. Vocalists from those who can carry a tune on up and instrumentalists of all sorts are welcome. Generally the commitment is for the whole choir year and includes Wednesday night rehearsals and a Mass about very other weekend as well many of the key celebrations throughout the year. Most instrumentalists and some vocalists choose only to participate in a few services a year.
Cantoring (High school age on up.) This ministry refers to those who are solid enough in their vocal ability that they can be the only vocalist. The cantor's ministry includes greeting people at the beginning of Mass, teaching new songs before Mass, singing the psalm, and gesturing to aid assembly in their sung parts, and leading the prayers of the faithful. Even in larger ministry groups, the cantor can often be readily identified, though sometimes the responsibilities are shared.
Mix and match The are many other ways to be involved with various mix and match groups as singers and instrumentalists. We are creative with our music and our scheduling!
Contact our music director, Bob Sandford for more information and to volunteer.
---
Music Minister Resources
Closing Mass
>
Planners, Schedule, Recordings etc., etc.
Calendar
Calendar: click +GOOGLE to subscribe