Other organizations
---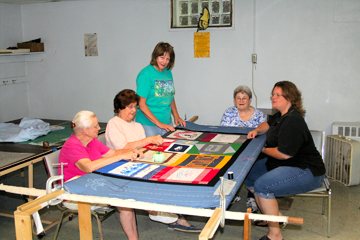 The Quilting Group gets together to have fun with people of similar interest and raise funds. Any funds raised from made-to-order quilts or from raffles are given to the parish.
We are celebrating our fourth anniversary in 2012.
Meeting times:
Saturdays at 10:00 AM. Call the parish office at the number below for more information.
Photo gallery
(Click each to enlarge)