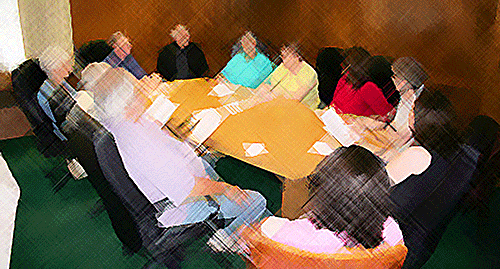 The PMC's mandate is to be the eyes and ears of the parish, to recognize needs and to establish goals and priorities. They look to the future as dreamers and visionaries for our people and to call the whole community to respond to the movement and power of the Holy Spirit in our midst.
Consisting of nine parishioners, the Pastor and a staff representative. There are also two alternates should anyone resign during the year. Each year parishioners nominate people to take part in a discernment process, which calls forward new members. The usual term is three years.
Meetings are normally held the first Thursday of the month at 7:00 p.m. in the staff meeting room and are open to parishioners. Anyone wishing to address the council should contact the Chairperson two weeks before the meeting.
The following individuals are currently on the council:
Stacey Lynch (chairman) 765-8054
Mary Hayde 824-6085
Paula Bowers 200-3252
Lisa Sparks 763-6008
Jennifer Butler 765-0953
Nancy Fitzsimmons 763-5794
Abigail Judge 739-5465
Rachel Jacob 665-4902
Alternates: Mary Roach 761-6042 & Marion Kirchner 761-6076