Looking for a faith community?
You are welcome here.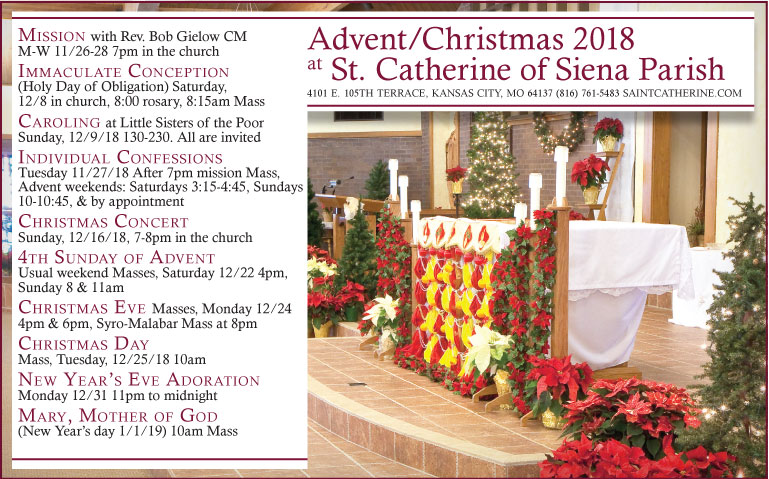 ---
The latest (straight from our Facebook page)
Calling all children! Would you like to participate in our annual Nativity play at the 4 pm Christmas Eve Mass? As we do every year, children of the parish act out the Nativity story at the end of the early "Children's Mass" on Christmas Eve. All participants need to arrive at the church, in costume, by 3:30 pm on December 24th. We will have a practice and roles will be determined on Sunday, December 23rd immediately following the 11 am mass (around 12 pm or 12:15). Costumes will be handed out at that time also. We can always use extra angels and shepherds! Please contact Lisa Sparks if you would like to participate. ... See MoreSee Less
7 hours ago
Load more
---
First Friday Doughnuts
Come on out on first Fridays for 8:15am Mass in the Holy Spirit Chapel with doughnuts to follow!