More history pages

For 67 years, from 1942 to 2009, Saint Catherine's School (which later became Our Lady of Peace school*) educated our children, preparing them to live lives of faith.
* The name change occurred when the school was consolidate with these parishes: St. Catherine of Siena, Coronation of Our Lady in Grandview and St. Matthew the Apostle Parish and St. Sabina Parish in Belton joined in this consolidation effort.
Catholic Key article about school closing.
School Memories – a collection of memories compiled after the school closing in 2009
Notes:
Thank you to Maureen Jungden for sorting through the archives and to Kim Johnson for scanning the following.
The Early Years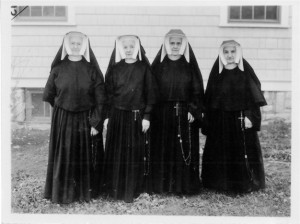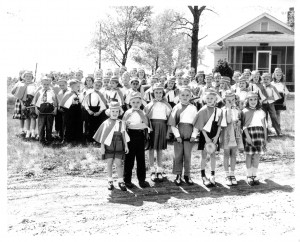 Document: The class of 1955 graduates from St. Catherine's School.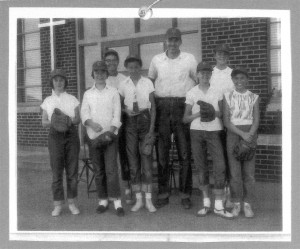 Document: A page from an early newsletter featuring an all school photo, First Communion picture, graduation picture, a picture of the old school bus and a picture of the students in the school cafeteria celebrating the new hot lunch program.
Document: A page from the Silver Jubilee magazine. Shows the dedication of Catholic education with construction of the "new" school.
The middle years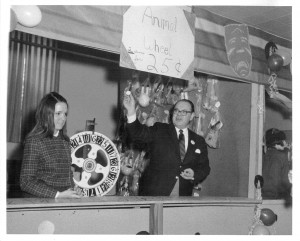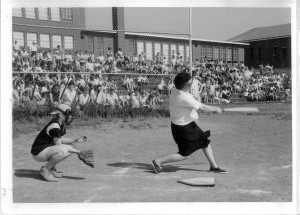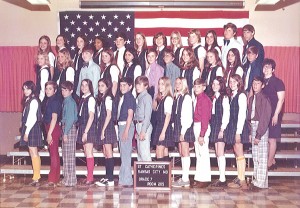 Document: A sample of the Green and Gold newspaper article written by students of the school
Document: Articles from the neighborhood newspaper the "Grandview Tribune" announcing the Principal's Honor Roll and the St. Catherine's Volleyball team winning the City Parochial Volleyball tournament.
Document: A collage of newspaper articles celebrating the Boy Scout receiving their religious medal, honor roll, and some Catholic Schools Week activities.
Recent Years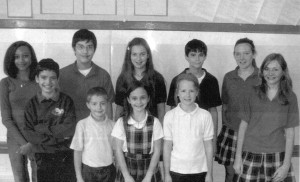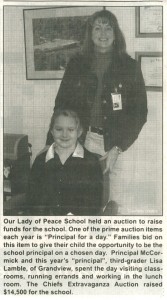 Document: A page from the yearbook celebrating our 67th year.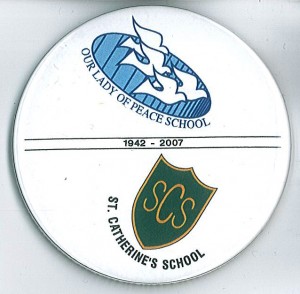 Document: A collage of pictures depicting 67 years of Catholic education in the last yearbook of 2009.
Document: The last all school picture before Our Lady of Peace closed in 2009.
Document: The yearbook from 2008 was dedicated to Fr. John Coleman who passed away that year. Fr. Coleman was an important member of the school and was seen most days having lunch with the students.
If you have photos and other historical documents, use the Contact Us page to contact Bob Sandford.